We're a team of highly skilled designers, developers, thinkers and architects. Together we ensure our clients receive highly polished and well-designed/developed products, without having to deal with issues after the product is delivered. This is only possible because 100% client satisfaction is our first priority. Money comes later since, as our vast experience dealing with clients tells us, one happy client can bring many new customers.

We are a Bangalore, India based development agency, run by a team of 26 highly motivated and talented designers, developers, thinkers, marketers and architects. Together, we have a vast amount of real-world working experience in the design, development & marketing industries, allowing us to handle quite challenging ideas and projects with ease.
We specialise in the development of custom web, mobile & desktop apps capable of running on all major platforms including iOS, Android, Windows, OS X & Linux. Whatever ideas you may have, we're equipped with the required skills to handle such projects amazingly well and deliver you a flawless product that can bring you great success and peace of mind.
Here at Coddent® Technologies, our ultimate goal is your success in whatever you hire us for and we do everything possible to make that happen.
We Love Working On New and Challenging Ideas!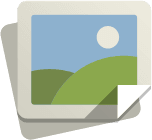 Beautiful Imagery
Images tell a story, share a feeling and reveal information to your viewer.
Images Tell A Story
Rest assure we will incorporate beautiful imagery into your project so it stands out to the world.

Intuitive Options
Our intuitive options allow you to quickly and easily customize your web site.
Interfaces Matter
Options are useless without a clear understanding of what they do. We include intuitive, easy to use options.

Responsive Design
No matter what screen size or device, rest assure your content will look amazing.
Looks Amazing
Your content matters most, and needs to be accessible anywhere, anytime. This happens with our framework.
Meet Your New Best Friends, Our Gurus.
We Have Helped Clients Worldwide.